The collection of cultivation tools consists of lids and harvesting funnel that can be fitted with locally and readily available vases and containers.
• Sizing for desktop 3D printers.
The structure of the models is designed to be printed without any support material which means that there is almost no waste in the production process.
Lid (Chimney/Dome/Steps)
 functions as a growth accelerator; to provide a light source (standard LED bulbs), to prevent contamination while allowing air ventilation, and to connect tubes with air pump for agitation and harvest.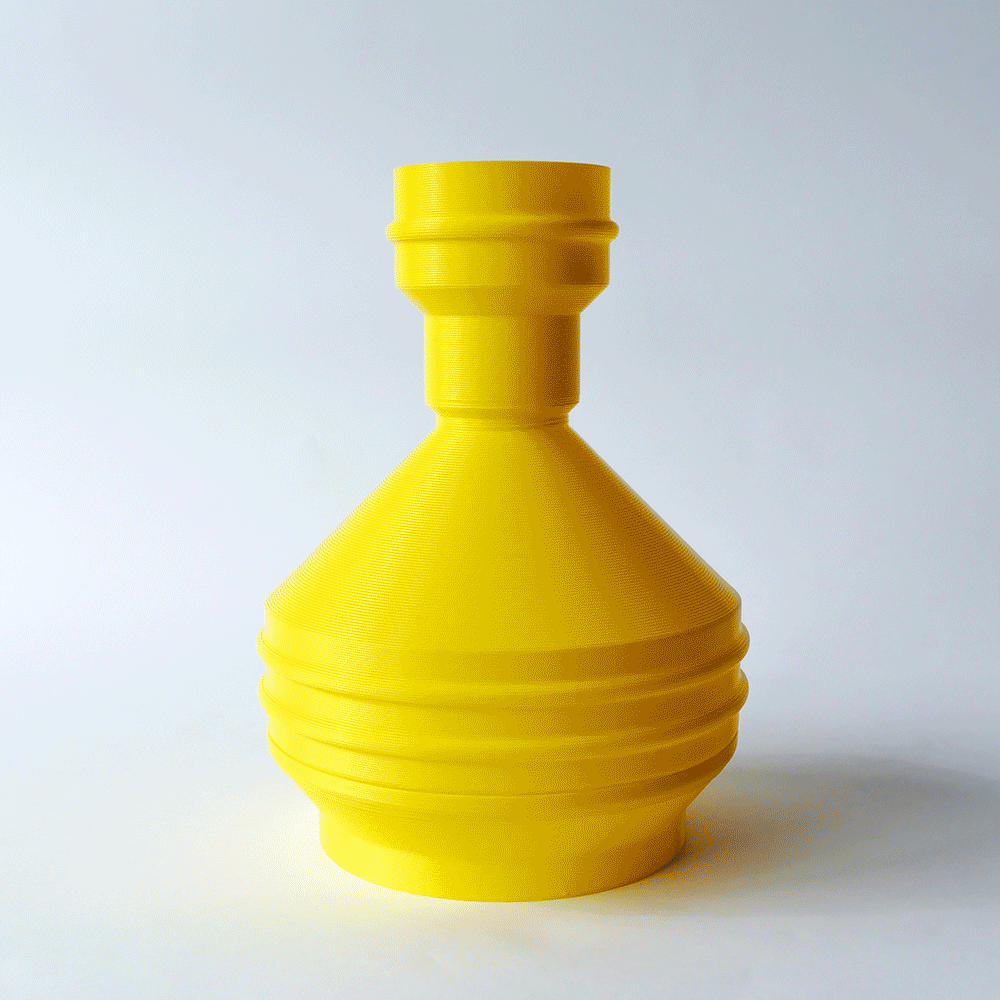 The small fits with the container diameter range between 10 to 13 cm, and the medium fits in between 12.5 to 15.5cm.
This is how they fit with glass containers that you can find in typical and local stores near your location.
Threaded Lid
 is designed to use with standard beverage bottles, so that you can also use the repurposed bottles as containers. It has only one size since the thread size of the bottles is universal.
Harvesting Funnel
enables the process of straining the culture, which can then be consumed instantly after forming into a thick paste on the filter cloth. The parts comprise the main body (funnel), threaded cylinder, clips and ring which covers containers' top diameter between 3 to 10cm.
Overall,
Spirulina Society proposes tools as products where the lids act as decorative and ambient lighting and the appearance of the harvesting funnel resembles everyday objects for users to feel familiar, rather than alienated, with this novel ritual.
Tube Connectors
 allow you to connect an air pump with multiple containers.
Pressure Controller
 allows you to adjust air pressure.
Secchi Ruler
 is a tool to measure culture concentration, an indicator for the harvest.
More information on how to use them in the 'How-To' section.
Now that you get the idea of how they function, let's get into details of the how-to!