Now that you have the basics, you can work out which Spirulina Society products you prefer/need. Let's look at the first steps once you've downloaded the 3d models. If you have a 3D printer (FDM), that's great! Just read
4.1 
only and then skip to the next step! (
5 How to Get Live Culture
)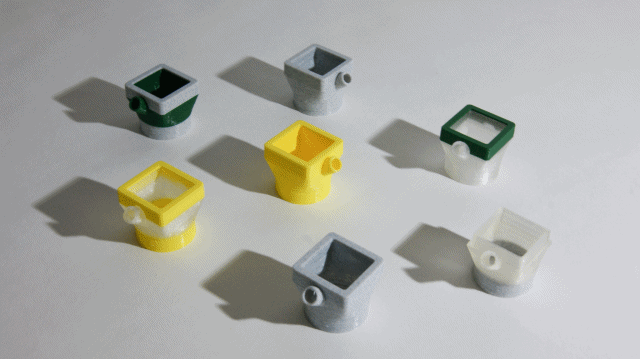 4.1 Opt for FDM Printing and PLA Filaments Only!
This is very important. You DO NOT want to eat toxins. Petroleum based materials leak toxins when exposed to bulb heat and direct sunlight. .
• Derived from a renewable source (plant-based)
• Non-toxic
•
Compostable
(but only in industrial environments)
Here below are my favourite brands. They recycle discarded plastic! 🙌
4.2 Find Local 3D Printing Services Near You
drag and drop 3D models to get an instant quote.
After uploading the files, they will connect you with the nearest microfactories to your location. Finally, you choose the material and colour and the price will come up. Some platforms have more options (colours/pricing/producers) depending on where you are. I recommend uploading on every platform that is available in your country to compare the price and manufacturing location.
🔎 Search keywords: '3D Printing Service FDM PLA'
I will do more research and keep the list updated. Please let me know if you have any suggestions for similar platforms (affordable, instant quote) →
spirulinasociety@gmail.com
4.3 Find Local Makerspaces Near You
You can also opt for this if you're familiar with digital fabrication but don't own a printer.
• Find a local
Fab Lab
(
makerspace
) that has 3d printers (
FDM
) and PLA filaments. Contact them and ask about procedure and pricing if you want access to the printer for a day or so.
🔎 Search keywords: 'Fab Lab Near Me' or 'Makerspace Near Me'
• Below is the
map
of Fab Labs around the world! 🌏
• For Londoners, below is a
map
of open-access workshops across London. See the filter at the bottom of the page and go to the 'Tools' on the right corner then find and select '3D printer'. 🇬🇧
Since I'm a designer, I have a budget 3D printer at home and many of my friends do too. Start by reaching out to your designer friends if you can. Of course, best practice is to offer to pay for materials/power, and a delicious meal/drinks :)